Looking for an Auckland Concrete Service?
Auckland Concrete Pros is a professional concrete construction contractor group based in Auckland New Zealand. We excavate, form, reinforce and place and finish concrete. we offer unapparelled concreting services and deliver projects efficiently and safely. We have open and honest communications with all our clients and work with transparency and integrity.

Our team of professionals is here to provide top-notch service and quality work. We proudly offer a wide range of solutions to meet your needs. Whether replacing an old sidewalk or installing a new driveway, we have the skill and experience to do the job right. Read on to learn more about what makes us the go-to solution for all your concrete needs.
Auckland Concrete Service Pros has provided reliable solutions since our establishment years ago. In that time, we've earned a reputation as one of Auckland's leading residential and commercial concreting services providers. Our experienced staff is dedicated to delivering superior craftsmanship with every project they complete. From small repairs to large renovations, you can count on us for high-quality results each and every time.
With competitive rates and unparalleled customer service, there's no better choice for all your concrete needs! So don't wait – contact us today for a free quote and find out how we can help bring your vision to life!
​
Concrete Pumping

Patios, decks and alfresco

Footpaths including Council Crossover and kerbing

Concrete restoration

Decorative concreting

Exposed aggregate concreting

Pool surrounds and concrete requirements for landscaping

Slabs for sheds and small builds

Retaining Walls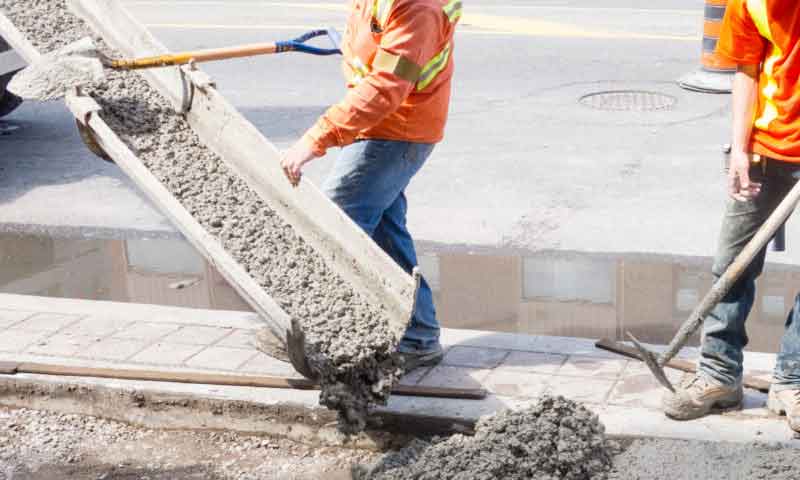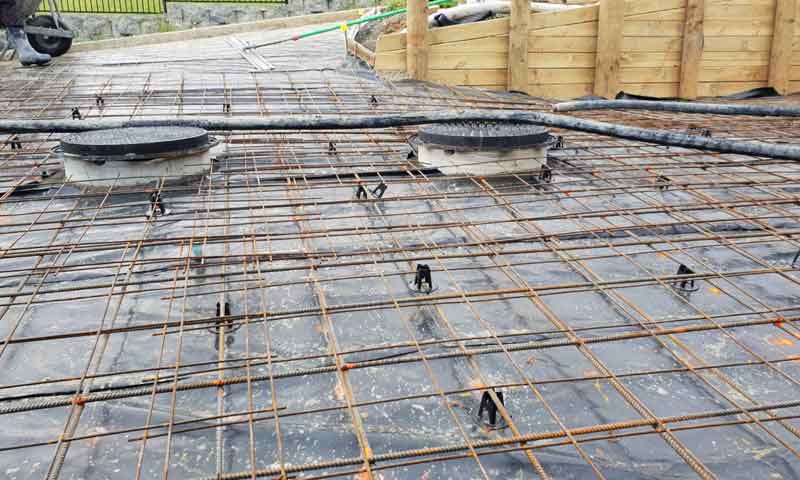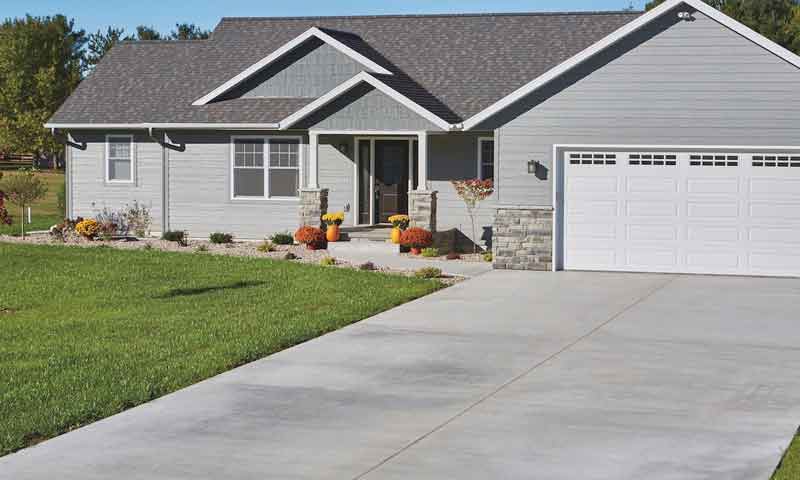 About Us
Welcome to Auckland Concrete Service Pros! We are a leading concrete service in the Auckland area. Our team of experienced professionals is dedicated to providing quality work and exceptional customer service. With years of experience, we have the expertise you need for all your concrete needs.
Whether it's residential or commercial projects, our pros can provide solutions that will meet your expectations. We guarantee top-notch results from driveway paving to retaining walls with competitive prices. So if you're looking for an Auckland concrete service that does it all, look no further than Auckland Concrete Pros! Let us help make your project dreams a reality today.
Our commitment extends beyond just delivering great work – we also strive to offer superior customer service every step of the way. We understand how important communication is when tackling any project and ensure our customers stay informed throughout their journey with us.
We're proud to serve Auckland – let us show you what we can do!

Areas We Service
At Auckland Concrete Service Pros, we provide our services to the entire Auckland region. We cover everything from Devonport and North Shore all the way to Papakura in the South. Here are a few specific areas that we serve:
– **North Shore** – Takapuna, Birkenhead, Northcote, Glenfield, Milford
– **Central Auckland** – Mt Eden, Grey Lynn, Ponsonby, Westmere
For South Auckland Concrete – Click here
Our team of professionals is dedicated to providing quality workmanship and excellent customer service no matter where you live in the region. With an experienced crew on board and top notch equipment, we guarantee your satisfaction with every project we take on. Plus our competitive rates make us one of the best value options in Auckland for concrete contractors.
We understand how important it is to get your job done correctly and efficiently; so don't hesitate to call us now if you need help with any type of concrete work! From driveway repairs to foundation installation – whatever your needs may be – Auckland Concrete Pros have covered you. Now let's look into why choosing us for your next project can benefit you…

Benefits Of Using Our Services
Choosing Auckland Concrete Service Pros for your project can offer numerous benefits. First, we are highly experienced in the concrete industry, with a team of experts with over 30 years of combined experience. This ensures that you receive top-notch service and quality results every time.
We also use only the best materials available, so you know that your job will be completed using superior products. Furthermore, our prices are competitively priced to make sure customers get the most value for their money.
On top of all this, we provide flexible scheduling options to suit any budget or timeline. We understand that each customer has unique project needs, so we work hard to meet those demands promptly and efficiently. That's why our services come with a satisfaction guarantee – if you're not happy with the result, we'll do whatever it takes to ensure it meets your expectations!
Considering these advantages, there's no better choice than Auckland Concrete Pros for all your concrete project needs. Our commitment to excellence is unmatched by other companies in the area and assures that you'll be completely satisfied with our services from start to finish. Moving forward, let's look at the services we offer that can help bring your vision into reality.
Types Of Services We Offer
At Auckland Concrete Pros, we offer a wide range of services to meet the needs of our customers. Here is a list of some of the services we provide:
1. Concrete Driveway Installation
2. Retaining Wall Construction
3. Patio and Walkway Setup
4. Foundation Repair
We are highly experienced in completing these projects successfully and efficiently. Our team has decades of combined experience that enables us to handle all types of jobs with ease and accuracy. We use only the highest quality materials available on the market to ensure long-lasting results for our clients. We also guarantee top-notch customer service throughout your entire project so you can be sure you're getting the best value for your money every time you work with us. With this level of expertise, it's no wonder why more people choose Auckland Concrete Pros when they need concrete work done right the first time.
Next, let's take a look at driveway specialists who can help make any property stand out from its peers.
Driveway Specialists
We're Auckland Concrete Service Pros, and we specialize in driveway construction. Our experienced professionals have provided high-quality service throughout the region for years. We guarantee satisfaction with every job!
Whether you're looking for a new driveway or want to make an upgrade to existing ones, we can help. From stamped concrete designs to decorative finishes, our experts will work closely with you to create a custom solution that meets your needs and budget. Plus, all of our work is backed by a warranty so you know it'll last. So don't wait – call us today and get started on your dream driveway project!
Concrete Laying
Moving on from excavation and earthworks, let's talk about concrete laying. This is the process of placing concrete mixed with water and other chemicals in mold forms to create a solid construction material. The first step when undertaking this process is to measure out the area where you want your new slab or foundation to go. Once done, you can then start preparing the ground for pouring by digging it over, leveling it off and compacting it down ready for concrete placement.
The next stage is to mix up all the components needed for the concrete such as sand, gravel, cement and water before pouring into the prepared moulds or foundations. Before drying fully, these mixtures must be smoothed over using either trowels or specialised machinery to have an even surface finish once dried. It's vital during this time that no debris gets left behind which could affect its structural integrity later on.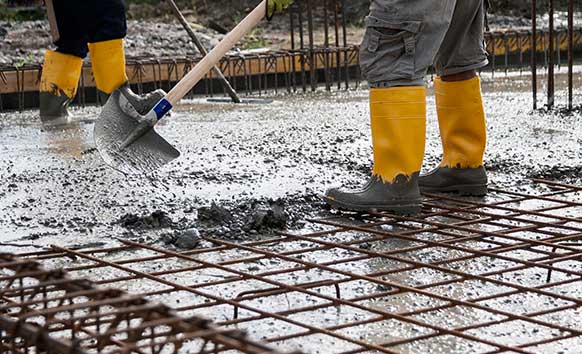 Drainlaying
Moving on from our driveway specialists, Auckland Concrete Pros now offers drainlaying services. We have a team of experienced and qualified professionals who specialize in laying down drains for residential and commercial properties. With their expertise, they can ensure that your drainage system is installed correctly with minimal disruption to the surrounding land or its inhabitants.
Our experts understand the importance of efficient drainage systems and are dedicated to providing you with quality service. We use high-grade materials that won't degrade over time, ensuring your property's safety and longevity. Our professional grade equipment also allows us to finish projects quickly while still maintaining the highest levels of craftsmanship. With our drainlaying services, you can rest assured knowing that your property will be safe and sound for many years to come!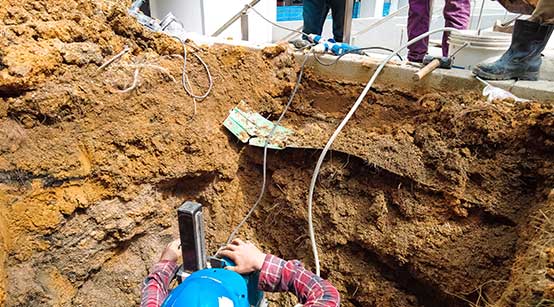 Retaining Walls – Auckland Concrete
We are also expert retaining wall builders in Auckland and have many years of experience in constructing all types of retaining walls. Whether you need a small garden wall or a large commercial retaining wall, we can help. We use only the best materials, and our team is highly skilled in all aspects of retaining wall construction.
Types of Auckland Concrete Retaining Walls
There are many different types of retaining walls, and the type you choose will depend on a number of factors. These include the purpose of the wall, the materials you're using, the size and scale of the project, and your budget. Some of the most common types of retaining walls include:
– Gravity walls: These are some of the simplest and most common types of retaining walls. They rely on their own weight to hold back the soil.
– Piling walls: These retaining walls use long posts or piles that are driven deep into the ground. They're often used for very tall or high-pressure walls.
– Sheet pile walls: These retaining walls are made up of interlocking panels that are driven into the ground. They're often used in areas where there's a risk of water or other fluids seeping through the wall.
– Cantilevered walls: These retaining walls are supported at one end, and they extend outwards from that support. This gives them a cantilevered or overhanging effect.
– Counterfort walls: These retaining walls are similar to cantilevered walls, but they have additional supports along the length of the wall. This makes them stronger and more durable.
Excavation Auckland
At Auckland Concrete Service Pros, we offer a range of excavation services to meet the needs of any project. Our team can assist with earthworks such as clearing and levelling land in preparation for new builds or renovations. We also provide trenching services for utility installations like drainage systems and water lines.
Our experienced operators use only top-quality equipment that ensures efficient delivery of every job site. They take extra care when working around existing structures and vegetation so that your property remains undamaged during the process. All our work is done in accordance with local safety regulations and industry standards, so you can rest assured knowing your project is being completed safely and correctly. With us, you'll get quality results without sacrificing time or money. Next up: concrete laying!
So if you need excavation services in Auckland similar to  Tauranga Concrete, please don't hesitate to contact expert concrete contractors at Auckland Concrete.
Check out our partners at Tauranga Concrete.
Concrete Repairs
At Auckland Concrete Pros, we specialize in repairing concrete damage and restoring it to its original condition. From cracks to spalling of the surface, our experienced team can assess the extent of your problem and recommend a solution that is both cost-effective and long lasting. We will go above and beyond to ensure that you are satisfied with the end result.
We use only premium quality materials for all repairs, ensuring each job is completed efficiently and effectively. Our technicians also have extensive knowledge about proper installation techniques for various types of concrete products – from traditional slabs to specialized systems such as overlays or epoxy coatings. With their expertise, they can provide expert advice on how best to repair any issue quickly and safely.
The next step is to discuss our comprehensive quality assurance processes so that you know your project will be done right every time.
I needed to extend my driveway to my home. The concrete guys provided the services and I found them an efficient and responsible person to work with. They were quick in organizing resources required for the work.
Hey, thank you for a concrete job well done.
From the quoting stage to the prep work and actual laying of the concrete, all went really relly well – Great quantity estimation. Thank you again .
Frequently Asked Questions
What are the common types of concrete installation?
The most common types of concrete installation services in Auckland include slab and patios, driveways, retaining walls, exposed aggregate finishes, coloured and patterned concrete, pathways, steps and stairs.
How much does a concrete installation service typically cost in Auckland?
The cost of concrete installation services in Auckland can vary depending on the complexity and scale of the project. Generally, you can expect to pay between $50 – $150 per square metre for standard concrete installation services. Additional costs may apply for decorative finishes, extras such as drainage systems or complex shapes.
How long does a concrete installation take in Auckland?
The timeline for concrete installation depends on a number of factors, such as the complexity and size of the project and weather conditions. Generally, most projects can be completed within 2-3 days.
What preparation is needed before having a concrete installation in Auckland?
Before a concrete installation, the site should be cleared of any vegetation or debris and a solid base should be prepared. This may involve excavation, levelling and soil compaction. It is also important to ensure that all necessary permits are obtained before commencing work.
How can I maintain my concrete installation in Auckland?
To keep your concrete installation looking great, regularly inspect it for any signs of damage and perform regular cleaning and resealing. This will help to protect the surface from staining, algae growth and cracking. Be sure to use a quality sealer that is suitable for Auckland's climate.
Are there any tips for choosing the best Auckland concrete installer?
It is important to choose an experienced and qualified Auckland concrete installer. Check that they are insured, have references and warranties available, and are familiar with Auckland's climate. Don't be afraid to ask questions about their experience, process and materials used.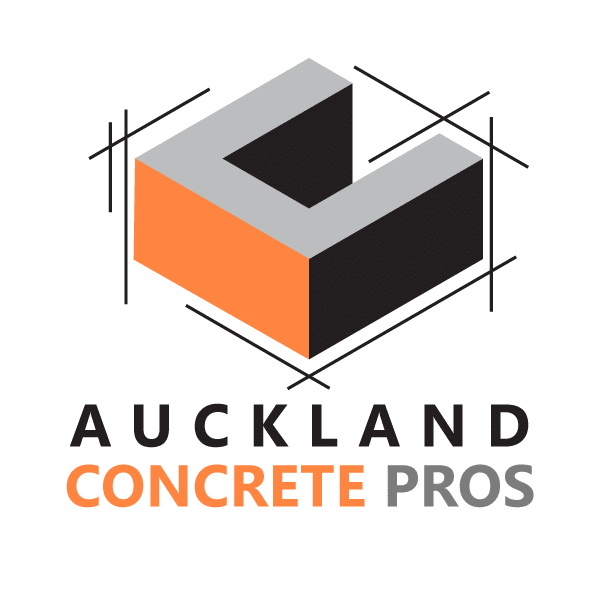 Ready to talk about your next project?